Staying Sane this Holiday Season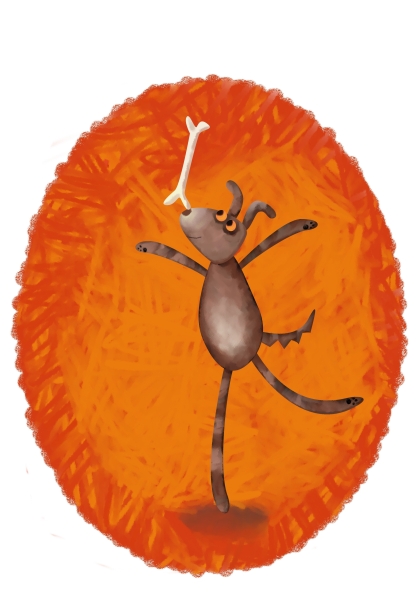 The holidays in the Pacific Northwest has been a bit more hectic and stressful this year with the holiday weather. Some of us were lucky and had minimal effects of the most recent storm last week, others are still without power and can expect to be so for several more days. The storm has affected all of us, whether from traffic jams, longer lines in stores and restaurants, or lack of heat and the ability to prepare and store food. Life in my home came to a relative stop for about four days. We had the blessings of a gas fireplace, stove, and water heater, but the productivity of our days were significantly shortened with the lack of electricity and increased neighborhood chaos.
For me, this ended up to be an opportunity to sit without much distraction and reconnect with loved ones, and with myself. It was a chance to consciously exercise a shift in thinking to one of appreciation instead of missed opportunity (I was not always successful). It reminded me that even in the midst of the holiday hustle and bustle, one can stop and sit and the world will not, in fact, fall apart at the seams.
I will take these lessons with me back home to Alaska. I'll fight for my right to quiet time, adequate sleep, and meet my needs so that others can enjoy me more. When we stretch ourselves too thin, we aren't the only ones who suffer. Those we care about most miss out on our greatest gift – the best of ourselves.
No matter how many gifts you have left to purchase, or cookies left to bake, or relatives you have to deal with, I encourage you to gift yourself some time to restore, reconnect, and recharge.
Below are some planned (and emergency) ways to keep you sane until the New Year. May you relish in the blessings we are all given this holiday season.

Drop your expectations – Instead of setting yourself up against an idyllic, perfect holiday, create a more reasonable measure of success such as, "I will only have one slice of pie," or "I won't snap at the kids."
Say "no" – Take a lesson from a toddler in your life: Learn to say "no". If someone asks something of you that increases your stress, you absolutely have the right to ask them to find someone else more up to the task. Take a moment to think about what you want from this holiday and be mindful of it; it will help you prevent overbooking yourself with parties and obligations. I've found that even those who are initially disappointed will often express their respect and admiration for your decision.
Take short breaks. Make time for yourself. Get in any exercise you can; the mood boost will do wonders now. Even a short walk in the early or late hours can be highly restorative. In a pinch, a long bathroom break can be a fantastic oasis (this is my personal favorite). Staring at candles or the fireplace can help quiet an overactive mind.
Nurture the supportive relationships you have; phone a good friend, have lunch with someone who makes you laugh, let your significant other know how much they mean to you.
If you find yourself overwhelmed, remember the 10-10-10 rule. Will this situation matter in 10 days? 10 months? 10 years? Not only can the 10-10-10 rule guide you in handling situations, it can also be useful in making decisions. (Credit to O magazine for this one!)
Remember your priorities – With increased demands (some from others) it's easy to lose sight of what is truly important to us. Take a moment to think about what really matters to you most both this month and in this life.
Set your intention – begin each day with an intention, keeping your priorities in mind. Your intention may be as menial as, "I will clear off the dining room table" (this is appropriate if a clean home is essential to your peace of mind) or as mindful as "Today I will seek out the good qualities in those most challenging to me." Starting the day with a single intention will increase your likelihood of success and keep you aware of what matters most to you each day.
These ideas may seem simple, but they can be incredibly powerful in changing how you experience the holiday season. Take one or two from the list that resonate with you and try them on for size. Some may work well, others may not, but simply being aware of your stress levels can allow you to come up with creative, workable solutions that fit in the moment. It's all about gathering the tools you need to make this time of year what it was intended to be – a time to enjoy loved ones, reflect on the abundance and prosperity in your life, and give thanks for all we have and all that is to come.